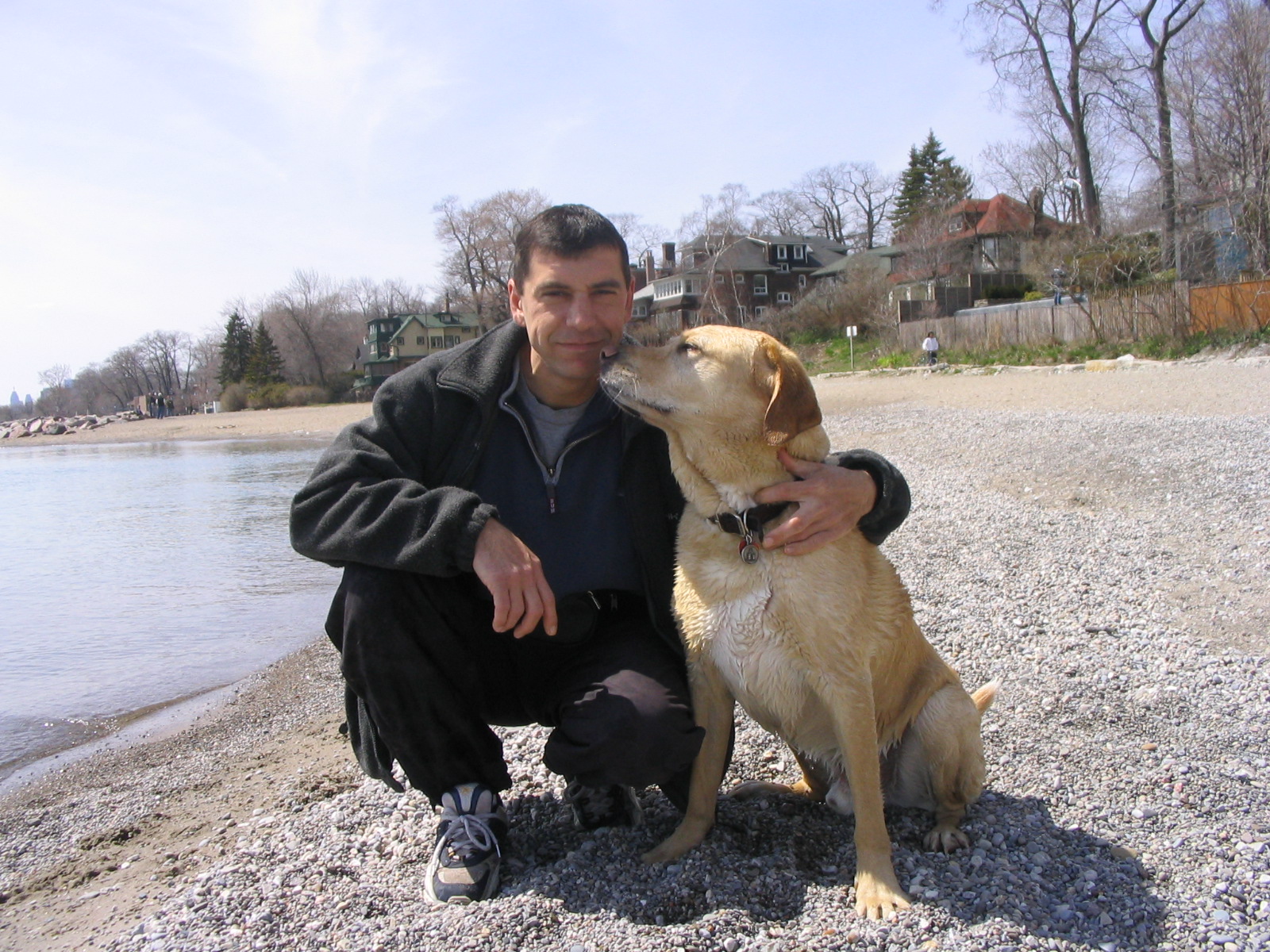 BIG YELLOW is also known as BIG LUG, BIG FUZZ, MY GUY, and when he  gets himself into some mischief, BIG GOOF.   He also responds to ROCKY, which is his given name.   But enough about him. 

My name is Wayne and I have had the pleasure of living with cats and dogs all my life. But it wasn't until I became involved in the pet services industry in 1999 that I began to appreciate how much other people love and care for their pets.  It's nice to know I'm not the only weird one out there.

As an owner of a high-maintenance dog (that's right,

Big Yellow is big work), I also understand how hard it

can be to put your beloved pet in the hands of another.

You want to know your pet is with someone you can trust,

someone who is reliable, and obviously, someone who

cares for the furry ones AND knows what to do in case

of an emergency. 

Big Yellow Dog Walking and Pet Services is a fully bonded and insured company, and I have been trained in emergency first-aid pet care.   So you can be assured that your pet will not only be having a great time, but will also be supervised by someone fully experienced.

The goal of Big Yellow Dog Walking and Pet Services is a simple one; to give the kind of care and attention I would want for Big Yellow himself.